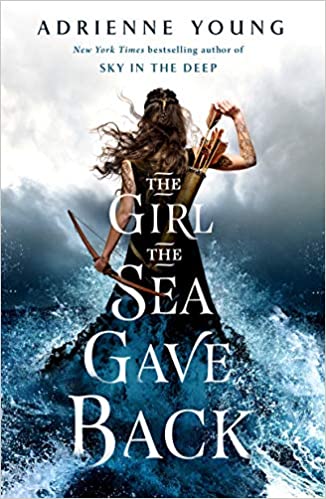 Ediciones:
eBook
(English)
ISBN:
1789091292
Páginas:
320
The new protagonist of the New York Times bestseller "Sky in the Deep".
Año de edición:
2019
Autor:
Géneros:
Sinopsis:
For as long as she can remember, Tova has lived among the Svell, the people who found her washed ashore as a child and use her for her gift as a Truthtongue. Her own home and clan are long-faded memories, but the sacred symbols and staves inked over every inch of her skin mark her as one who can cast the rune stones and see into the future. She has found a fragile place among those who fear her, but when two clans to the east bury their age-old blood feud and join together as one, her world is dangerously close to collapse.
For the first time in generations, the leaders of the Svell are divided. Should they maintain peace or go to war with the allied clans to protect their newfound power? And when their chieftain looks to Tova to cast the stones, she sets into motion a series of events that will not only change the landscape of the mainland forever but will give her something she believed she could never have again—a home.
Reviews:
The Nerd Daily

:
More intense in terms of violence than Sky in the Deep was... I loved reading it.
Culturefly

:
Young s follow-up book feels fresh and exciting, whilst holding on to all the wild, brutal elements that made her first book such a compelling read. It s yet another reason to laud Adrienne Young as one of the most exciting fantasy authors on the scene.
Bluebird Reviews

:
Brutal yet beautiful, Young has written another epic, action-packed novel in The Girl the Sea Gave Back, and has recaptured her Viking inspired landscape with as much spirit and authenticity as she did her debut.
Readers Enjoy Authors Dreams

:
Adrienne s writing is wonderful and there is such an atmospheric quality to her words that makes you feel like you re living the story... magical.
Connie Reads

:
The writing was beautiful and very fast paced it s definitely a page turner like the first book!
Renontheroad

:
This book gave me such a wonderful, rich world to escape into... I was absolutely enthralled.
Sereadipity

:
A poignant tale... The world building, the themes of fate and reading the future in rune stones were brilliantly done and it was a powerful, magical read.
Midnight Book Girl

:
Intricately written and beautifully presented: I rushed through it in no time and loved every minute!