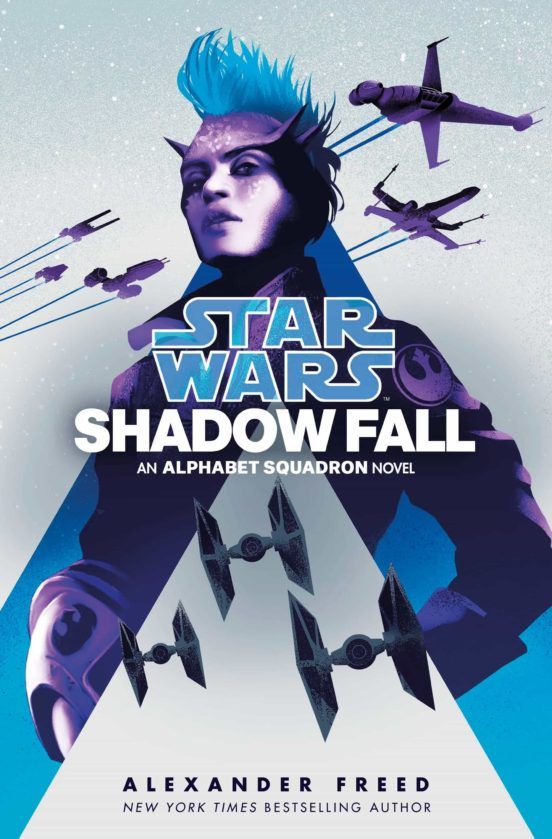 Ediciones:
eBook
(English)
ISBN:
9781473575554
Páginas:
457
In this Star Wars adventure, Alphabet Squadron looks for the deadliest TIE fighter in the galaxy!
Año de edición:
2020
Autor:
Géneros:
Sinopsis:
My name is Maia Graystone: prisoner, rebel, and reluctant savior of a dying world.
In exactly 552 hours, an asteroid will end life as we know it. Not that my life is anything to brag about. Trapped inside a hellish prison, my days consist of surviving the other inmates and the bounty on my head.
Then a mysterious benefactor offers the impossible: a chance to compete in the Shadow Trials and win a coveted spot on the space station above our dying world.
But the opportunity comes at a steep price. Partner with a dashing psychopath, enter the court that once condemned me to death, survive the ruthless trials created by my own mother, and kill the Emperor--the very man who's hunting me.
In this cunning game of life and death, nothing is as it seems and everyone expects me to fail. But they forgot one tiny detail.
Never underestimate the girl with nothing left to lose.
LEER MÁS
Dare to enter the gritty world of Shadow Fall where tyrants rule, misfits reign, and anti-heroes are tasked with saving the world. If you like enemies-to-lovers romance, high-octane action, and epic themes of good versus evil, you'll binge this rollercoaster of emotions late into the night!
COLAPSAR
Reseñas:
Peachy Keen

:
Shadow Fall by Audrey Grey is by far one of the best books that I have read this year.
Esther Dalseno

:
An edge-of-your-seat, thrilling action-adventure reminiscent of "An Ember in the Ashes" and "Red Queen", Audrey Grey is a debut author to watch out for . . . Phenomenal.
Cassie James

:
With a romance that is just too freaking amazing, a villain that makes me want to introduce him to dementors, an ending that left me frozen with shock, I declare Shadow Fall one of the best books I have ever read.
Merissa

:
Shadow Fall is an intense, action-packed book . . . As for the plot itself, well it twists and turns, throwing new action at the turn of every page . . . Exceptionally well written.
I Fall In Love Book Blog

:
This is definitely YA Dystopian at its best.
acob Devlin

:
This was an amazing read. The more I turned the pages, the more I fell into the rich, intricate world that was so vividly constructed by Audrey Grey.
Rosemarie Short

:
Did you like the Hunger Games? The Maze Runner? Divergent? Good because Shadow Fall has glimmers of all of the above within it - plus a whole lot of original stuff too. I freaking loved this.