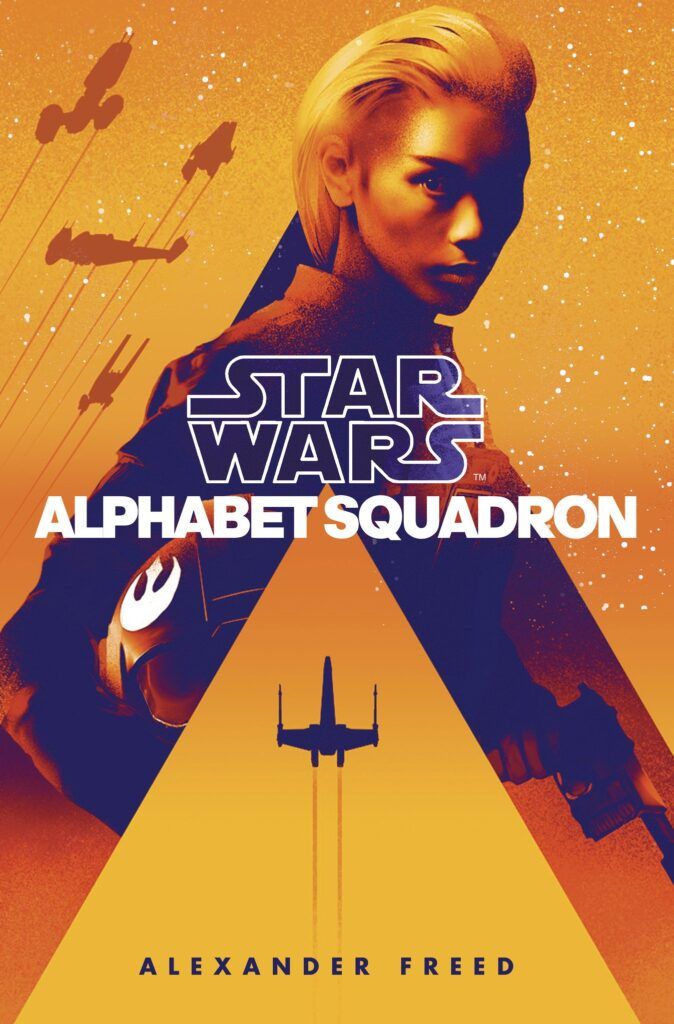 Ediciones:
eBook
(English)
ISBN:
1984889923
Páginas:
355
The first novel in a new trilogy piloted by a pilot of the New Republic! In this cruel Star Wars adventure, five New Republic pilots are on the verge of a brutal war, from being hunted to hunters. After the establishment of "Return of the Jedi", the Alphabet Squadron followed a unique team, each member is doing their best to end the war, each flying a different level of star fighter.
Año de edición:
2019
Autor:
Géneros:
Sinopsis:
The Emperor is dead. His final weapon has been destroyed. The Imperial Army is in disarray. In the aftermath, Yrica Quell is just one of thousands of defectors from her former cause living in a deserters' shantytown—until she is selected to join Alphabet Squadron.
Cobbled together from an eclectic assortment of pilots and starfighters, the five members of Alphabet are tasked by New Republic general Hera Syndulla herself. Like Yrica, each is a talented pilot struggling to find their place in a changing galaxy. Their mission: to track down and destroy the mysterious Shadow Wing, a lethal force of TIE fighters exacting bloody, reckless vengeance in the twilight of their reign.
LEER MÁS
The newly formed unit embodies the heart and soul of the Rebellion: ragtag, resourceful, scrappy, and emboldened by their most audacious victory in decades. But going from underdog rebels to celebrated heroes isn't as easy as it seems, and their inner demons threaten them as much as their enemies among the stars. The wayward warriors of Alphabet Squadron will have to learn to fly together if they want to protect the new era of peace they've fought so hard to achieve.
Part of a Marvel and Del Rey crossover event, Alphabet Squadron is the counterpart to Marvel's TIE Fighter miniseries, which follows the exploits of Shadow Wing as they scheme to thwart the New Republic.
COLAPSAR
Reseñas:
io9

:
The dysfunctional, damaged aces of this new Starfighter Squadron are some of the most compelling new additions to the Star Wars canon in recent years.
Star Wars News Net

:
Every fan who wants a taste of what the future of Star Wars has in store for us should read this novel
Syfy Wire

:
Every pilot has a story in the galaxy far, far away, and the pilots of Alphabet Squadron have fascinating ones.
Cinelinx

:
There's a lot to love about Alphabet Squadron and you'll be left wanting more in the best way possible.
Youtini

:
Alphabet Squadron is a wondrously constructed, character focused adventure that marries high flying thrills with respect and reverence for its subjects, and I can't wait until we see the next title announcement soaring across our feeds.